Megan Liou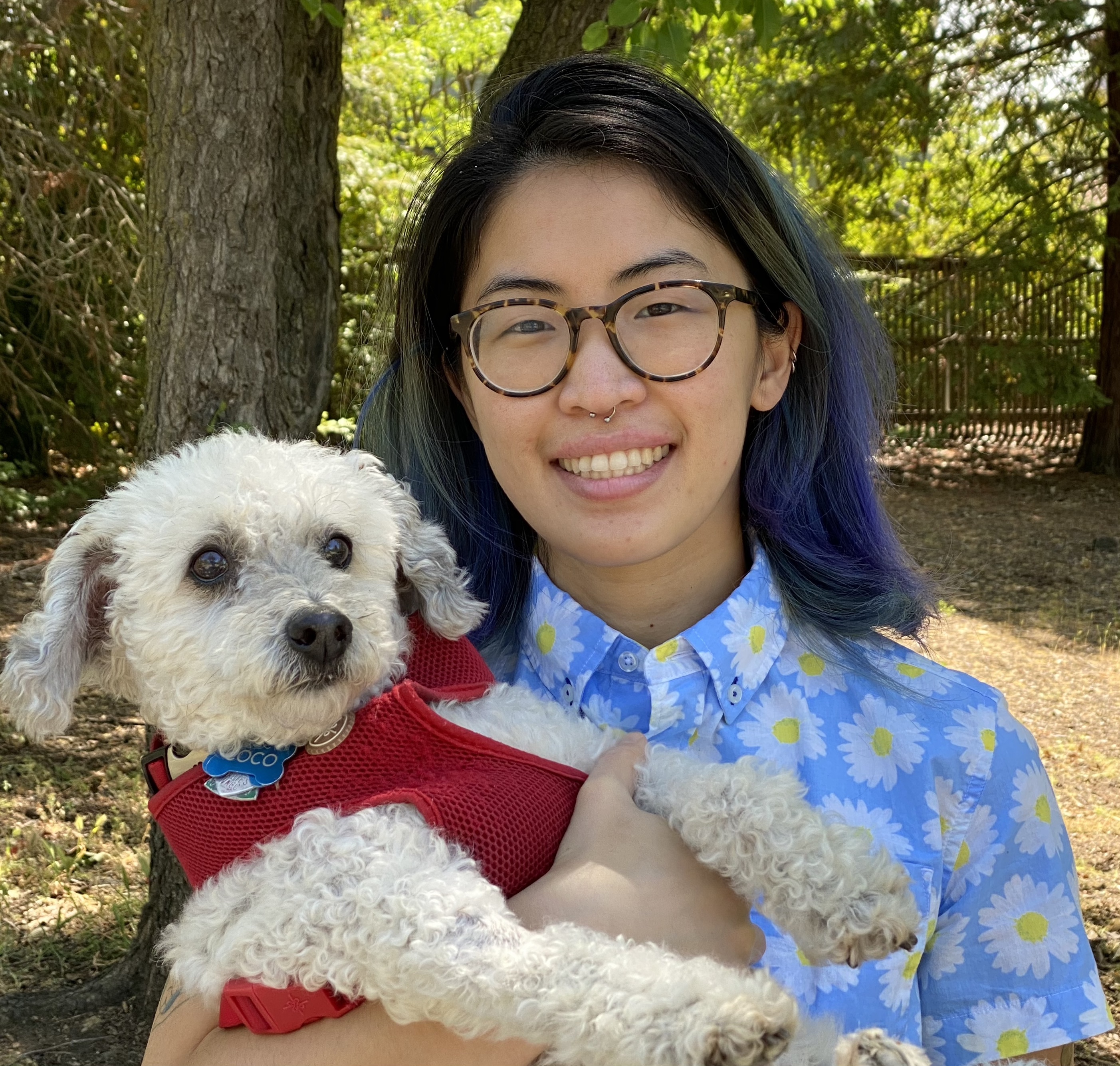 Grad Group: Biochemistry, Molecular, Cellular and Developmental Biology
Major Professor: Andreas Baumler
Lab Phone:
Degrees
B.S. - UCLA - Biochemistry - 2015
Research Interest Summary
How Salmonella overcomes the host immune response and gut microbiota to colonize healthy guts
Research Interests
The coexistence of microbial species in the human gut requires many different nutrient niches to support microbial diversity, which is essential to maintain gut health. Yet, foodborne pathogens, like Salmonella, overcome this competitive environment by triggering sweeping physiological changes to establish new niches for outgrowth. My dissertation project shows host cells subdivide gut nutrient niches into discrete biogeographical niches and pathogenic and commensal gut microbes do not access these niches in the same way. We found Salmonella benefits from eliciting mucosal inflammation and uses this inflammation to proliferate by respiring nitrate generated by immune cells undergoing respiratory bursts. E. coli, a commensal bacteria that resides in the healthy gut, cannot induce inflammation but takes advantage of nitrate leaking from gut epithelial cells during colitis. Interestingly, although Salmonella and E. coli are closely related gut bacteria that both perform nitrate respiration, Salmonella does not benefit from epithelial-derived nitrate in the absence of virulence-dependent inflammation. We expect this reflects a larger phenomenon wherein pathogens engineer human ecosystems to create specialized niches for survival, while commensals rely on existing niches or opportunistic changes in the human body.
Publications
Miller BM, Liou MJ, Zhang LF, Nguyen H, Litvak Y, Schorr EM, Jang KK, Tiffany CR, Butler BP, Bäumler AJ. Anaerobic Respiration of NOX1-Derived Hydrogen Peroxide Licenses Bacterial Growth at the Colonic Surface. Cell Host Microbe. 2020 Dec 9;28(6):789-797.e5. doi: 10.1016/j.chom.2020.10.009. PMID: 33301718.
Velazquez EM, Nguyen H, Heasley KT, Saechao CH, Gil LM, Rogers AWL, Miller BM, Rolston MR, Lopez CA, Litvak Y, Liou MJ, Faber F, Bronner DN, Tiffany CR, Byndloss MX, Byndloss AJ, Bäumler AJ. Endogenous Enterobacteriaceae underlie variation in susceptibility to Salmonella infection. Nat Microbiol. 2019 Jun;4(6):1057-1064. doi: 10.1038/s41564-019-0407-8. Epub 2019 Mar 25. PMID: 30911125; PMCID: PMC6533147.
Litvak Y, Mon KKZ, Nguyen H, Chanthavixay G, Liou M, Velazquez EM, Kutter L, Alcantara MA, Byndloss MX, Tiffany CR, Walker GT, Faber F, Zhu Y, Bronner DN, Byndloss AJ, Tsolis RM, Zhou H, Bäumler AJ. Commensal Enterobacteriaceae Protect against Salmonella Colonization through Oxygen Competition. Cell Host Microbe. 2019 Jan 9;25(1):128-139.e5. doi: 10.1016/j.chom.2018.12.003. PMID: 30629913.
---